State-of-the-art and energy efficient.
Westside Professional Center is a multi-story professional Class A office building located in Fairfield's desirable west side. Expansive windowlines provide natural light and a state-of-the-art energy management system ensures comfort and energy efficiency. This building offers modern, high-speed data and communications connectivity.
Situated in a professional office park setting, Westside Professional Center is surrounded by numerous amenities, including banks and a neighborhood retail shopping center. The firms located in Westside Professional Center enjoy freeway visibility and convenient access to Interstate 80.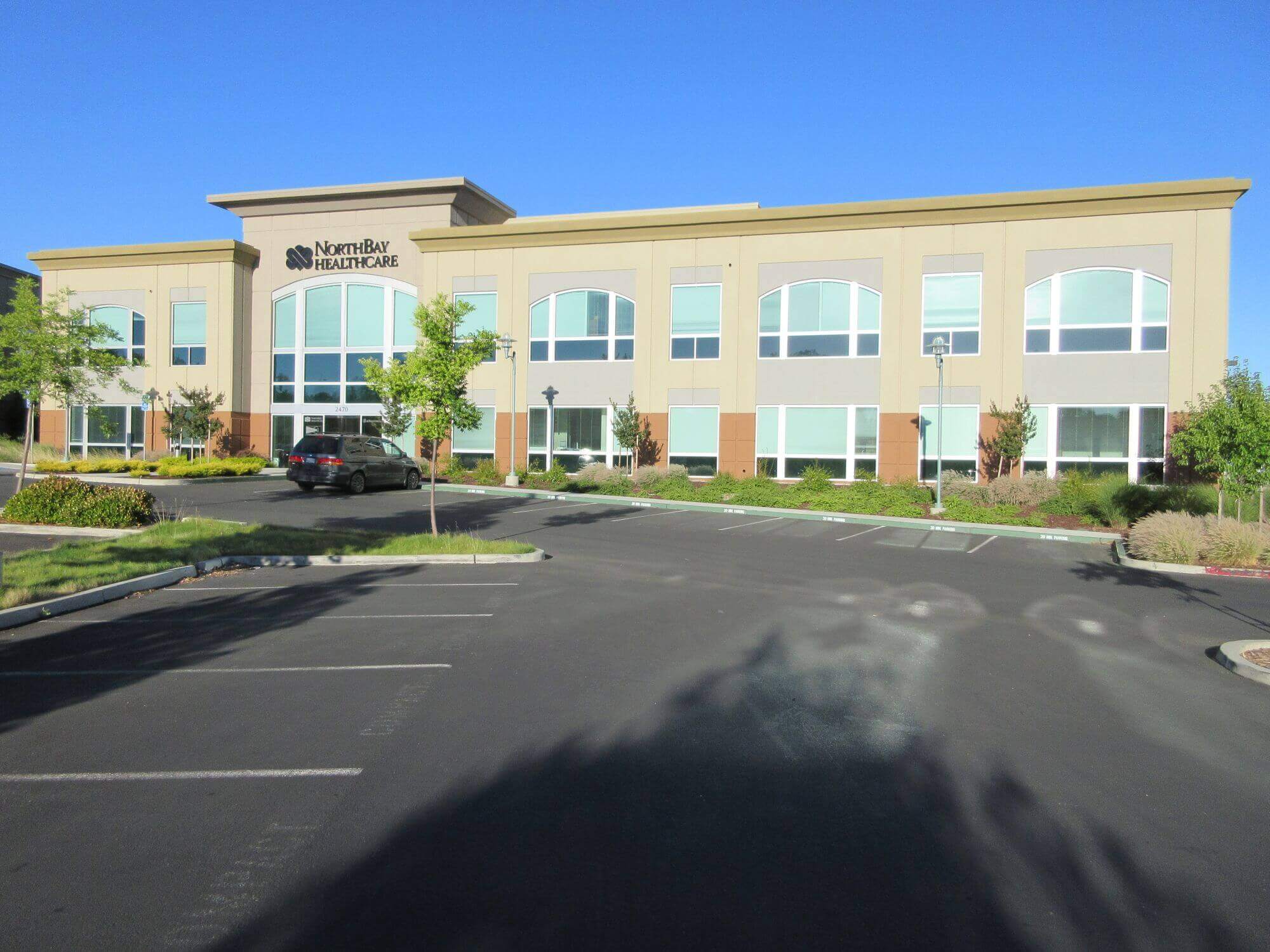 The Perfect Blend Of Prestige And Professionalism
Completed in 2014, Westside Professional Center is a 30,000 square feet, energy efficient, multi-tenant office building located just off Interstate 80 in a high visibility office park close to numerous amenities and abundant parking. Westside Professional Center is an ideal location for companies seeking a new, high quality, high visibility headquarters or regional office. The location is also perfect for those wanting an easily accessible site, in a city with a lower cost of living for backroom operations.
Building Features –Benefits
Comfort – State-of-the-Art Energy Management System to Insure Optimum Climate Control
Security – Controlled, After-Hours Keyless Access
Efficiency – Minimal Interior Columns to Facilitate Space Planning
Accessibility – Elevator to All Floors
Sustainability – Double-Pane, Tinted Glass Windows, Electric Car Chargers
Accessibility – Modern, High-Speed Data and Communication Connectivity
Image – Elegant Stone Floor in Lobby
Convenience – Men's and Women's Tiled Restrooms on All Floors
Employee Satisfaction – Convenient to Shops and Restaurants
Increased Efficiency – Custom Office Design to Meet Individual Needs
Convenience – Abundant Parking
Prestige Image – Luxury Building
Light, Open Environment – Spacious Atrium Lobby
Convenience – Excellent Visibility and Immediate Freeway Access