Class A strategic location.
Located at the corner of Green Valley Road and Business Center Drive, immediately adjacent to the freeway, access to and from Green Valley Executive Center is quick and easy.
Situated next to a public library, within walking distance to numerous shops and restaurants, minutes away from Solano Community College, area schools and parks, Green Valley Executive Center and the surrounding amenities provide an excellent environment for any business.
Green Valley Executive Center offers you a unique opportunity to locate in the most exclusive, fastest-growing and affluent area of Solano County.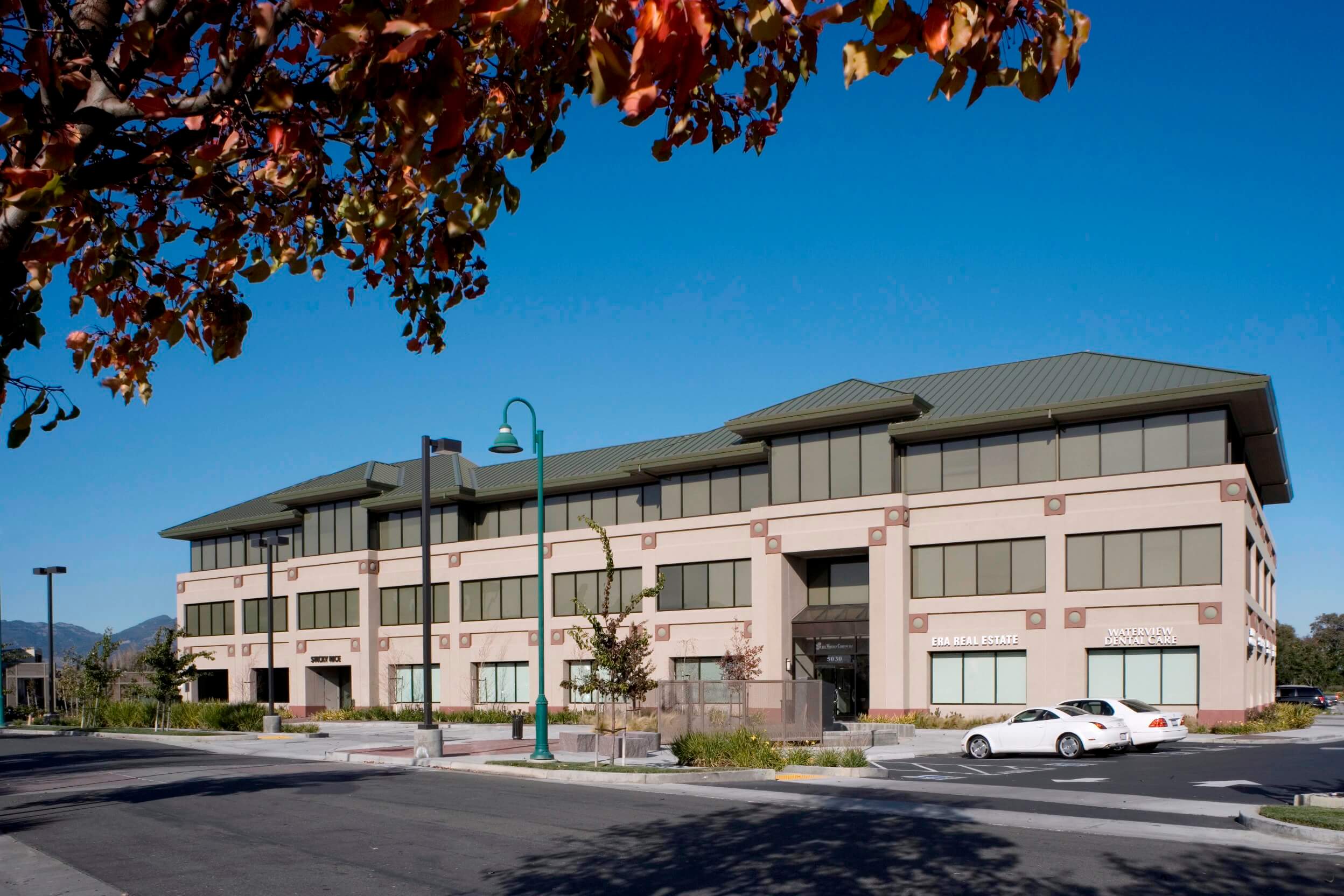 The Perfect Blend of Prestige and Professionalism
Green Valley Executive Center is strategically located at the intersection of Highways 680, 80, and 12.  It is halfway between San Francisco and Sacramento, as well as 15 miles from the heart of downtown Napa, in the beautiful Green Valley area of Fairfield.
This three-story office and restaurant building is home to Sticky Rice Bistro, the County's finest restaurant, where you can enjoy outdoor dining overlooking the peaceful pond and fountain.
With abundant parking for your guests, walking trails and shopping for your employees, and offices custom designed to fit your needs—you can have it all at Green Valley Executive Center. The quality construction and excellent location make this an exceptional leasing opportunity.
Building Features –Benefits
Quality – Solid Steel Frame Construction
Comfort – State-of-the-Art Energy Management System to Insure Optimum Climate Control
Sustainability – Double-Pane, Tinted Glass Windows, Electric Car Chargers
Efficiency – Minimal Interior Columns to Facilitate Space Planning
Security – Controlled, After-Hours Keyless Access
Productivity – Modern, High-Speed Data and Communication Connectivity
Image – Elegant Stone Floor in Lobby
Convenience – Excellent Visibility and Immediate Freeway Access
Employee Satisfaction – Convenient to Shops and Restaurants
Prestige Image – Luxury Building with Water Views
Convenience – Abundant Parking
Increased Efficiency – Custom Office Design to Meet Individual Needs
Accessibility – Elevator to All Floors